living room chairs i WANT
as of right now, we have one eames brown leather lounge chair and one yellow platner lounge chair in the living room. while i like both chairs, i am so sick of having the humungous eames chair overwhelming every small room i put it in. i love my grandmas platner chair, but my plan is to move it into the office and sell the eames. i really want to be a grownup with a PAIR of chairs. two chairs. matching. it'll look so grownup.
many of these chairs are totally fantasy for right now. ideally i'll find something equivalent and spend under $300 for the pair. ok i'll try that.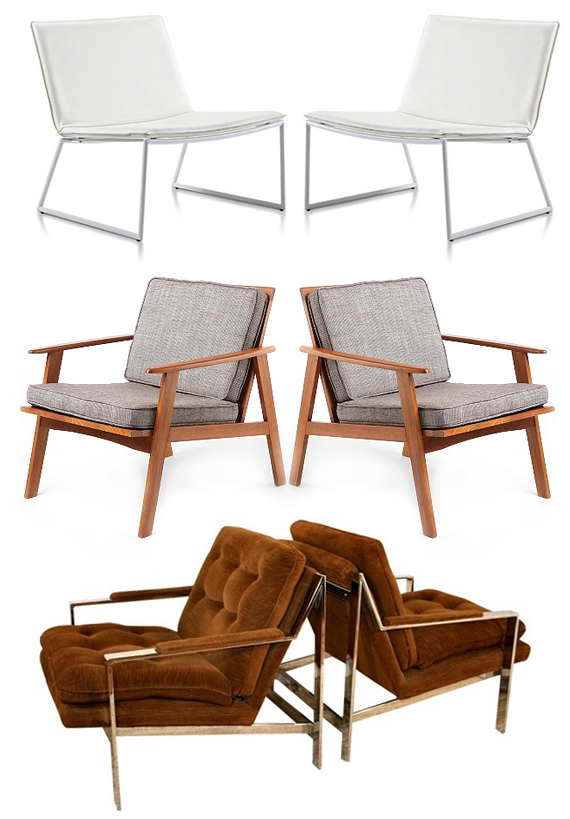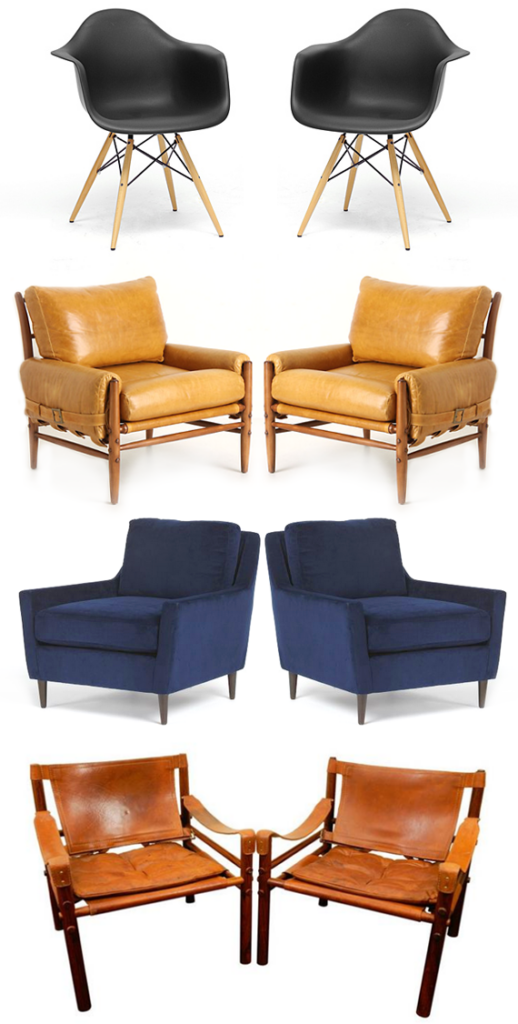 THE CHAIRS
cb2 triumph lounge chair, nice and simple and would look great with some comfy pillows. kinda wish they came in brown. / dagmar chair from urban outfitters, or you could just find the real things. i'm for whatevers cheapest. / milo baughman lounge chairs on ebay. these are so amazing. ugh. / not sure my boyfriend would be ok with them, but these eames shell chair replicas are only $84 a piece! / a girl can dream. the rhys chair from anthropologie. sigh. / i love the blue and the lines of the everett upholstered chair from west elm. / more fantasizing. the safari chair.