holiday gift guide : for your dad
OK THANKSGIVING IS OVER GUYS. That means it's time to start buying presents! First up – one of the hardest people to buy for is your dad and you know it.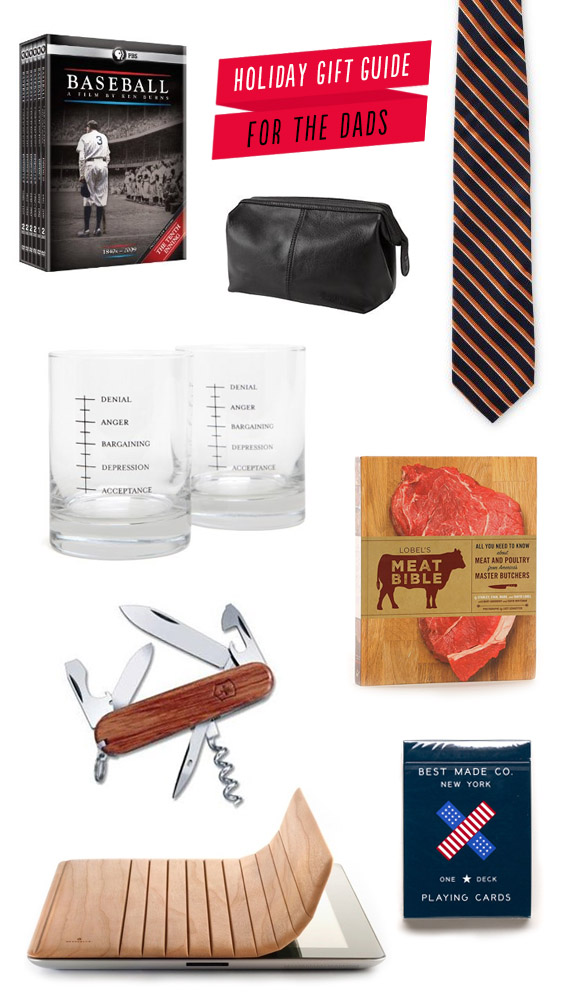 most dads love baseball and really long ken burns DVDS always seem like a good choice so here is the baseball: a film by ken burns dvd  / a super nice dopp kit like this one from banana republic any dad would like filling with nose hair trimmers / a classy tie they wouldn't pick out for themselves like the augusta stripe tie from jack spade / also from jack spade, i love these good grief cocktail glasses / for the dad that cooks or bbqs or just loves meat, lobel's meat bible will teach him everything he doesn't know / a slick huntsman swiss army knife could never go wrong / very handsome playing cards from best made co. / this wooden miniot ipad case works super well and looks super good too (the boyfriend has it).