YAY! it's the first spring weekend! although that also makes me have a mini panic attack every time i think of how soon that is to the wedding – but whatever.
this weekend i'm doing some wedding stuff, i'm also having my portrait taken by kate miss! i am so excited to finally have a photo that i like of myself. get ready sidebar. you gons get updated. HOPE YOU HAVE A WARM WEEKEND!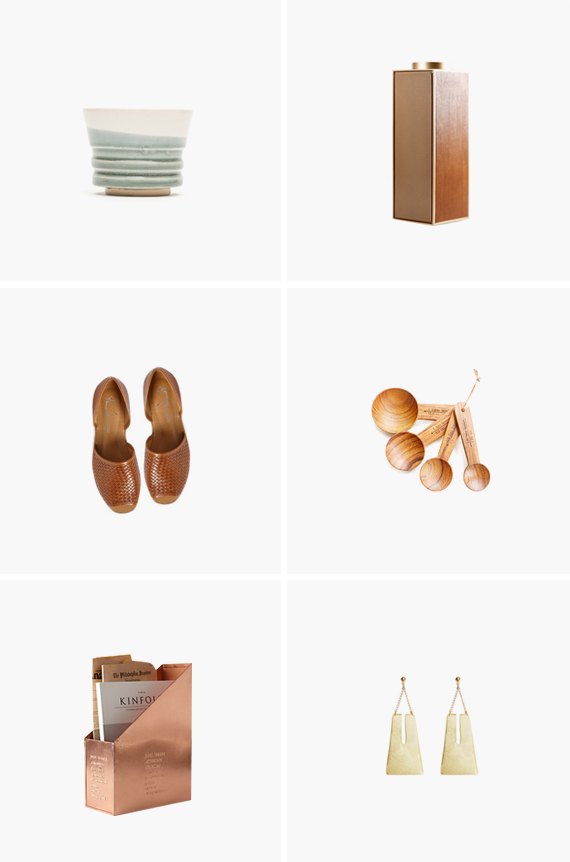 01. looove the colors of this simple little ceramic pot.
02. i kinda want a pretty portable speaker in every room of the apartment.
03. vintage fisherman sandals. GIMME.
04. measuring cups are one of those things i never end up updating. my plastic ones are shit.
05. enough with the copper already! i know. except oops — just planned two more copper DIYs. then i'll be done.
06. love everything young frankk – these earrings are killer.
OH! and check out this monday morning with me over on mint love social club.