hey it's friday! we saw gravity last weekend, and i wanted to warn anyone that wants to see it to definitely see it in the theatre and in 3D. it's not the greatest movie of all time, but i really think it could be boring at home on your tv. so see it – it's like a 2 hour star tours ride.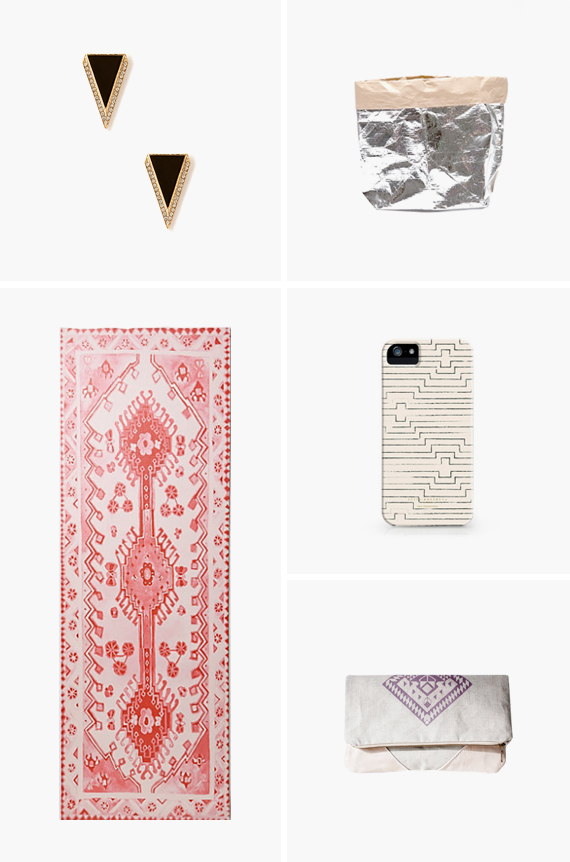 one . these would look so cute and fancy for a night out with a ponytail.
two . i will forever love baskets and bins for crap. i want to fill this foil covered paper bag with all my crap.
three . so this rug is actually a yoga mat, and i don't do yoga — but that means it would be a perfect kitchen mat!
four . love love this simple diamond ikat phone case.
five . an adorable little pouch that would look amazing with an all black outfit.