favorite netflix hidden gems – pt 1
we watch a LOT of movies in our house. we don't have cable so we barely watch tv shows — it's netflix streaming all the time over here. i have watched so many weird random movies on netflix instant – some good, some god awful… but thought i should share my favorites since i'm always googling the best movies on there anyway.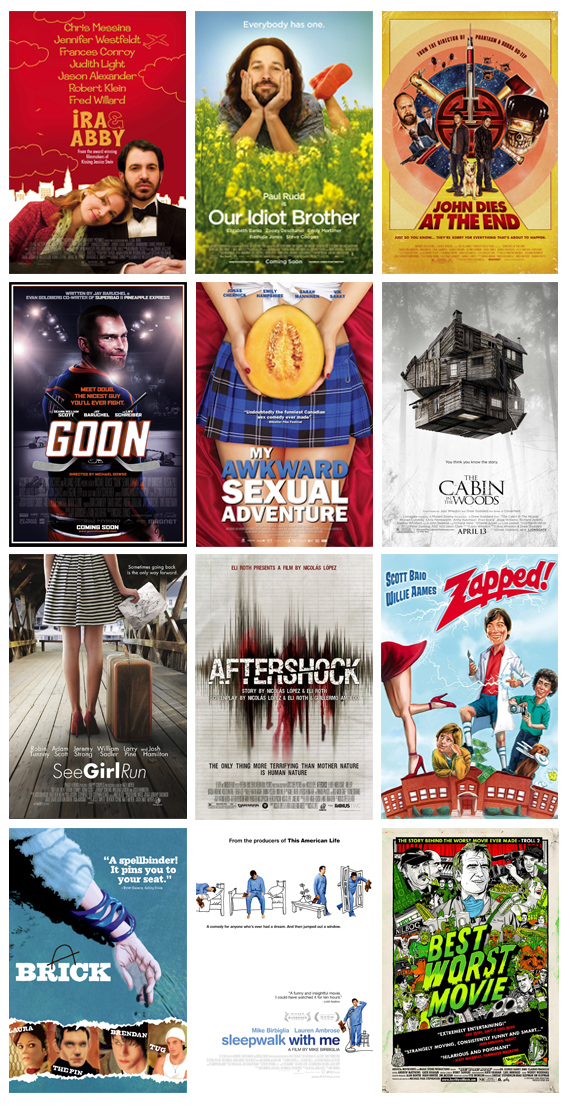 ira & abby a cute quirky romance – i love every movie jennifer westfeldt does (also watch kissing jessica stein and friends with kids)
our idiot brother this might not be hidden – but it's a must watch. a feel good movie with a sweet message about family and unconditional love – i love love.
john dies at the end it's kind of like memento meets ghostbusters – the movie doesn't make a ton of sense but it's fun to watch.
goon i didn't expect this movie to be as funny and charming as it was. it's really really good!
my awkward sexual adventure a guy tries to get his girlfriend back by getting better in bed. this was surprisingly entertaining.
the cabin in the woods i hope you've already seen this. if not, watch it today. it's one of my all time favorite movies – whether you like horror or just kind of like it, the formula of this movie is nothing like i've ever seen.
see girl run just a simple movie about lackluster marriage that i found enjoyable – i'll also watch anything with adam scott.
aftershock this is only recommended for those who like horror / disaster movies. this earthquake movie takes place in chile and stars eli roth – it was fun to watch, but really graphic.
zapped you've seen this? why not? an 80s spoof of carrie starring scott baio and willie eames with lots of boobs. it's as good as it sounds.
brick a high school detective movie that's a modern nod to film noir.
sleepwalk with me comedian mike birbiglia struggles with career and relationship problems while dealing with severe sleepwalking.
best worst movie a super funny documentary about the movie "troll 2".
also, you've watched wet hot american summer (another all time favorite of mine) and orange is the new black, right?!
+ have your own favorite hidden gems on netflix instant? i'll be posting more of these … maybe even a halloween one!