eating this: lime drizzled shrimp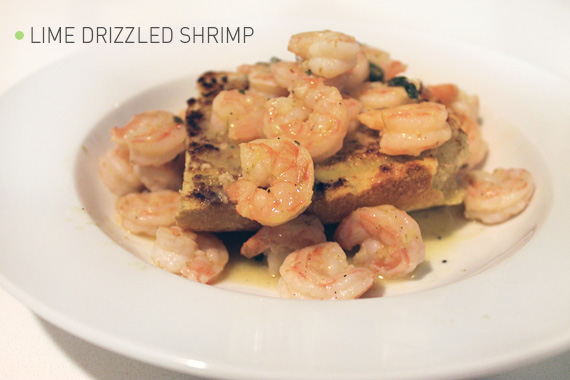 Do you like lime? OK well do you like garlic? OK! Well do you like bread? Perfect. You'll love this dinner then.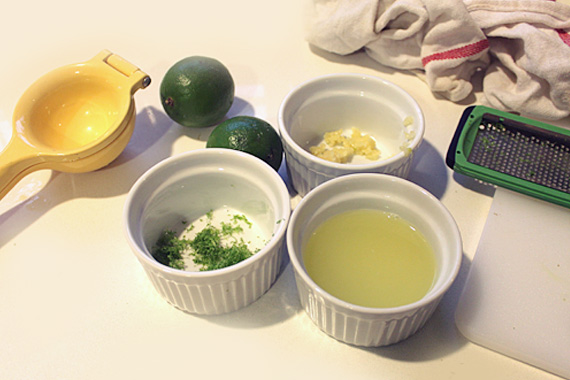 My stepmom gave me this recipe after she took a tapas cooking class (a gift from us!). It's so easy and so good! You can make it with raw shrimp or partially cooked. Cooking this dinner is much easier with partially cooked so you don't have to remove the shells.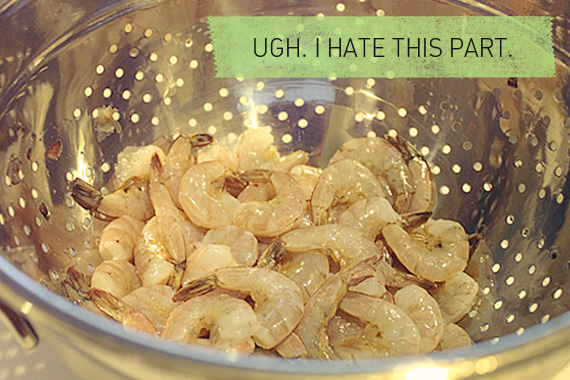 I think I increase the amount of the ingredients every time. So this is my version, because I love the sauce and prefer way more of it.
Lime Drizzled Shrimp
(serves two)
4 limes
1 lb of shrimp
2 tbsp of olive oil
2 garlic cloves, minced
1-2 tbsp chopped parsley
1/2 tsp vermouth
bread, toasted or grilled
Grate the rind of 2 limes and set aside. Squeeze the juice from all of the limes and set aside. Mince the garlic.
Heat oil in a pan. Add the garlic and cook until lightly brownded.
Add shrimp and cook for 5 minutes (or until browned, I would say cook longer depending on the shrimp's starting point, cook it longer! I didn't cook mine long enough I've now decided!)
Mix in lime juice, rind, and vermouth. Stir well. Add parsley.
Top grilled bread with shrimp and that delicious lime juice.