eating this: key lime pie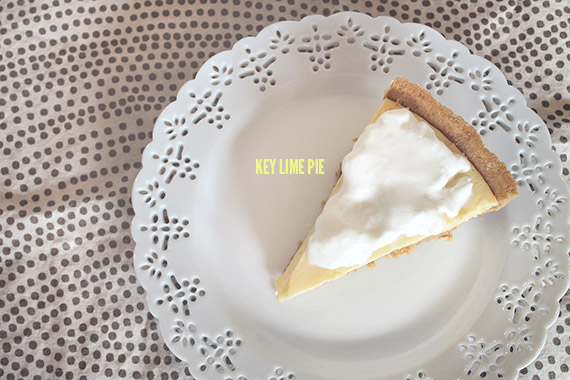 I've been feeling very lazy lately. So lazy that I didn't feel like making a pie crust for a key lime pie. Or buying real key limes instead of using the juice. Or even making whipped cream, which I ALWAYS make. So this right here is the easiest and laziest version of key lime pie ever. ENJOY!
BTW – make the whipped cream. This is the first time I've had canned in years and um – it sucks.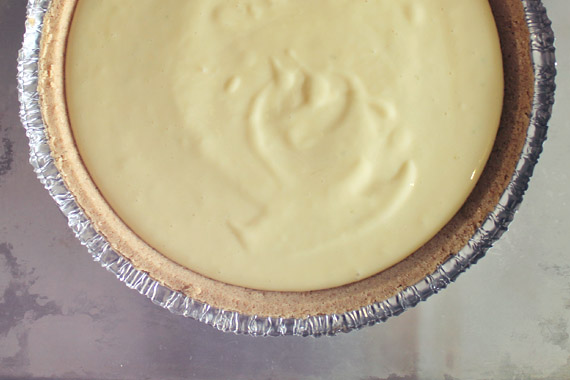 The Easiest Version of Key Lime Pie Ever (which is still really really good)
one 9″ graham cracker pie crust
1 14 oz can of sweetened condensed milk
4 egg yolks
1/2 cup key lime pie juice
2 teaspoons of lime zest
whipped cream
Preheat the oven to 350. Whisk together the sweetened condensed milk, egg yolks, key lime juice and lime zest in a bowl. Pour into the pie crust and bake until set (can range from 15-20 minutes). Let cool for at least 10 minutes before storing in the refrigerator.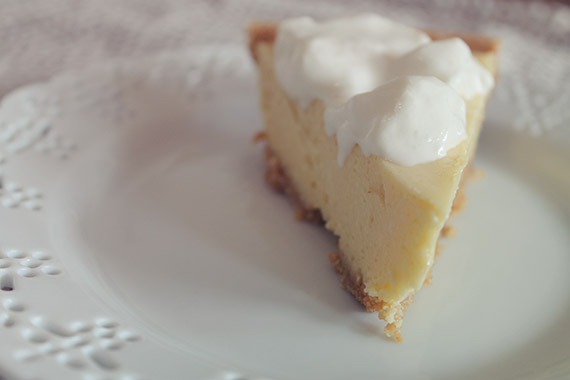 Why yes – that sure is melting canned whipped cream. Ugh!