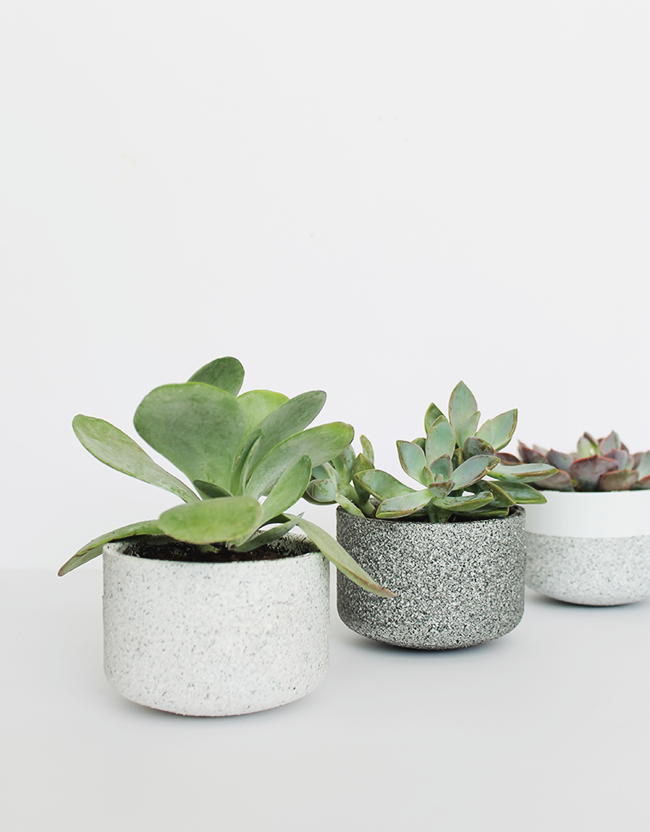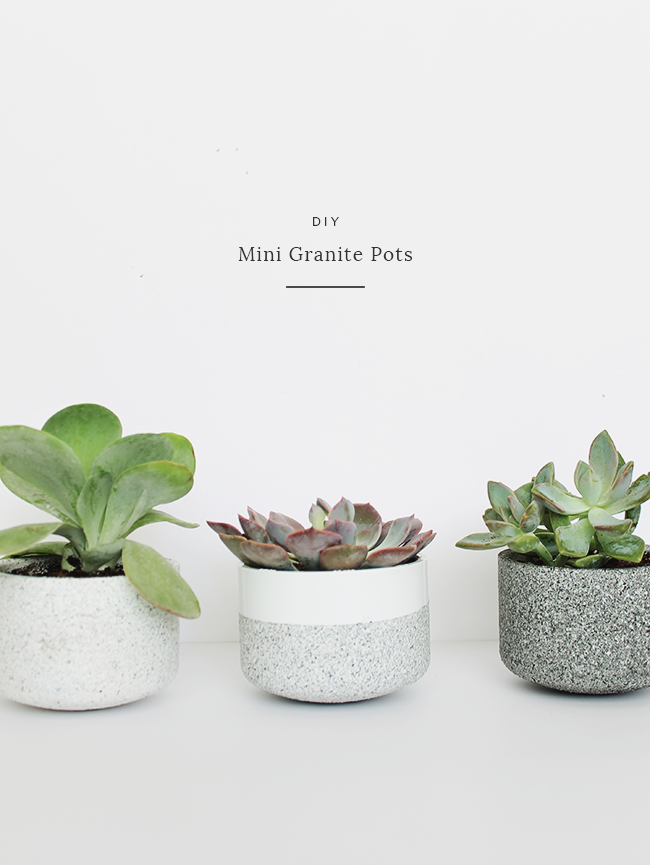 today's DIY is one of the easiest in a while! many of you have said you want some more planter projects, so here's the first of hopefully many. guess what you do. yep that's right you just spray paint. i ordered a bunch of these little PVC pipe caps and i wasn't expecting them to have the little round bottoms that they had — but this is what happens almost every time i order supplies online. i still used them and i ended up being really happy with the shape after all. total tim gunn moment OMG.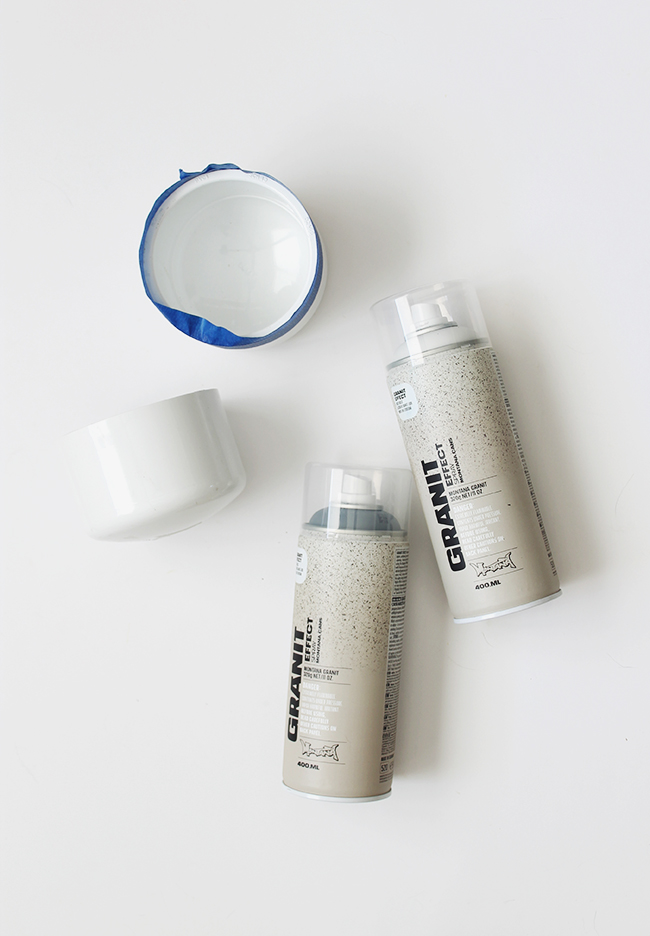 01. go outside and setup a safe spray paint station. spray with the primer, let dry.
02. spray with your granite spray and wait about an hour to do a second coat. stay far away while spray painting and the texture will come out a lot better.
03. for the half granite, just use your painters tape to tape off half. duh.
04. mix around with spraying, the half sprayed pot is a combo of a layer of the dark granite with a layer of the light on top. buy a few extra PVC caps to play around and see what you like!
05. once dry, plant your succulents or cacti. if you want to plant something else, drill a hole in the bottom to allow for draining.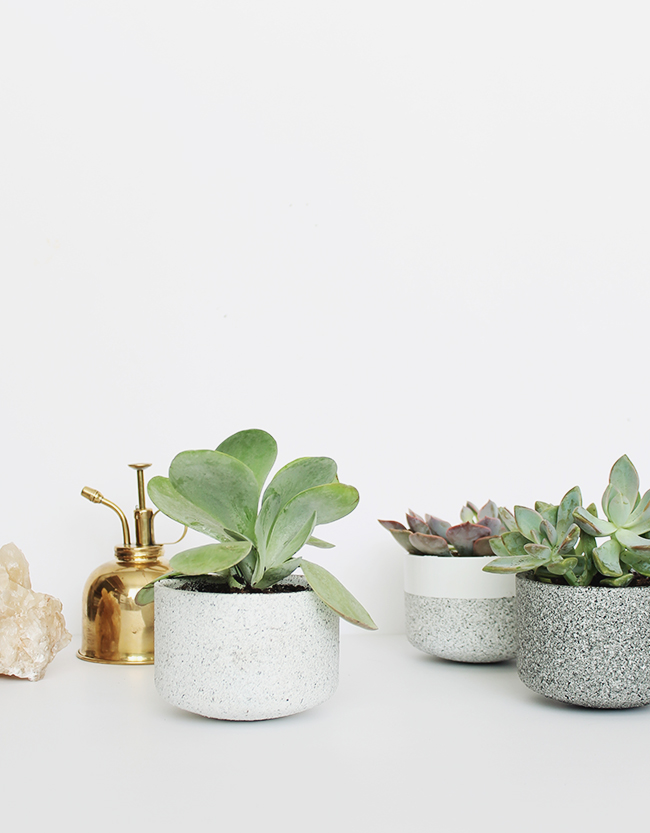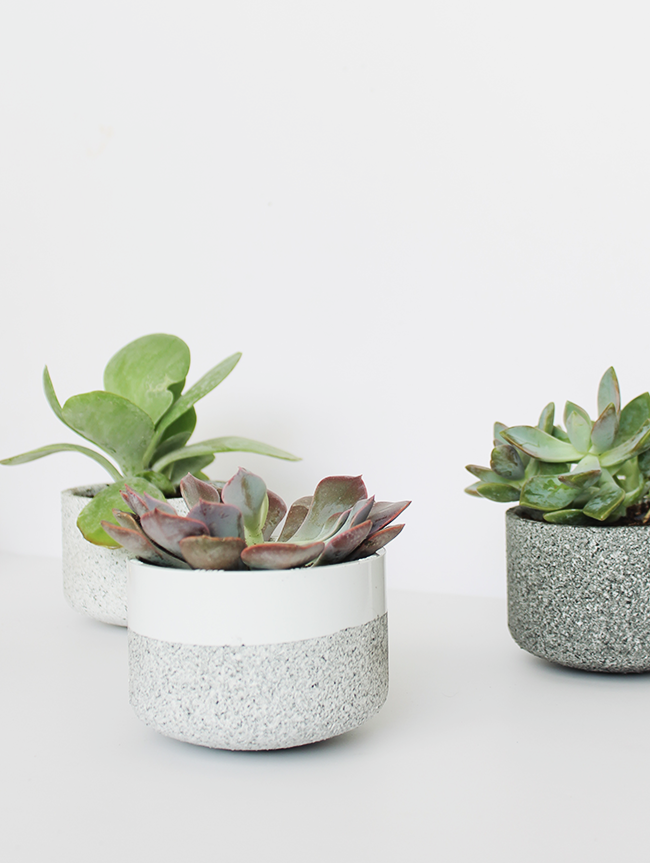 really cute right?! i want to make dozens of these and scatter them all over the house.