eating this: spaghetti al limone
Have you been to Supper in the East Village in NYC? Well then, have you tried their lemon pasta? It's incredible. We've been missing it and dreaming of a future trip to New York for some. A few weeks ago, I tried making a meyer lemon pasta and maybe the meyer lemons in our fridge were too old and bitter or maybe I just screwed it up, but it was SOUR. And gross.
Then I found this recipe from Made by Michelle. It totally satisfied our craving!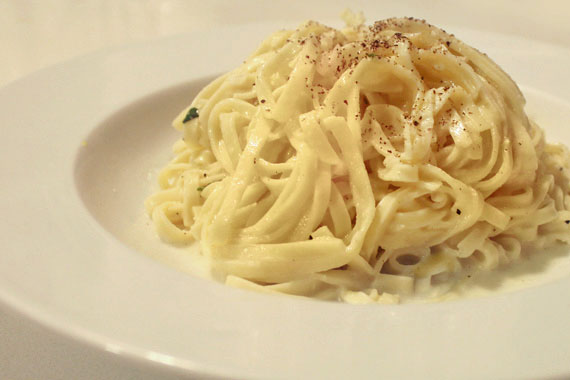 It looks like just a simple pasta dish and makes me appreciate the subtle elegance of Supper's version even more. We ate it straight up, and roasted some brussels sprouts and broccolini for our side.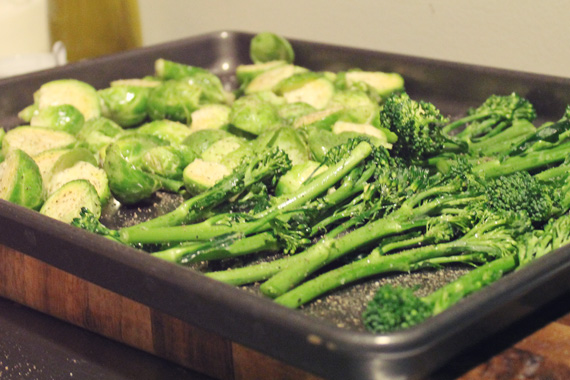 We tossed the vegetables (individually) in oil, kosher salt, cracked pepper, and greek seasoning. Roasted them at 400° for 20 minutes, tossing halfway through.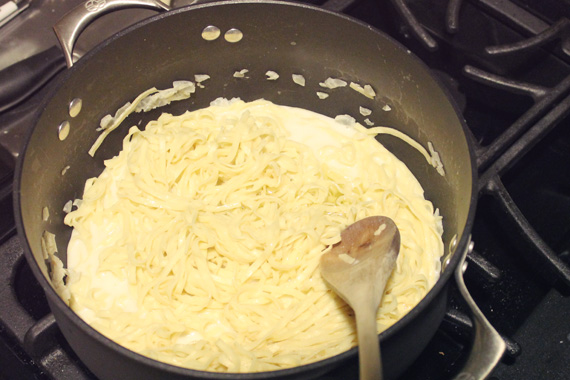 Really doesn't look like much, huh? I was a little worried it came out too creamy. It probably did, but it was delicious regardless.
Spaghetti al Limone
Salt
1 pound fresh spaghetti
¼ cup extra-virgin olive oil, plus more for serving
1 medium shallot, minced (about 3 tablespoons)
¼ cup heavy cream
2 teaspoons finely grated lemon zest and ¼ cup of fresh lemon juice
½ cup finely grated Parmesan cheese, plus more for serving
2 tablespoons shredded fresh basil leaves.
Bring salted water to boil in a Dutch oven over high heat. Add the pasta, stirring frequently, until al dente. Reserve 1 ¾ cups cooking water, drain pasta into colander and set aside.
Heat 1 tablespoon oil in the empty Dutch oven over medium heat until simmering. Add shallot and ½ teaspoon salt; cook until shallot is softened, about 2 minutes. Whisk in 1 ½ cups of the reserved pasta cooking water and cream into pot; bring to a simmer and cook for 2 minutes. Remove pot from heat, return pasta and stir until coated. Stir in remaining 3 tablespoons of oil, lemon zest, lemon juice, cheese, and ½ teaspoon pepper. I used a ton more pepper (as I tend to do).
Cover and let pasta stand for 2 minutes, tossing frequestly and adjusting consistency with remaining ¼ cup reserved pasta water if necessary. It wasn't for me. Stir in basil and season with salt and pepper. Serve immediately.