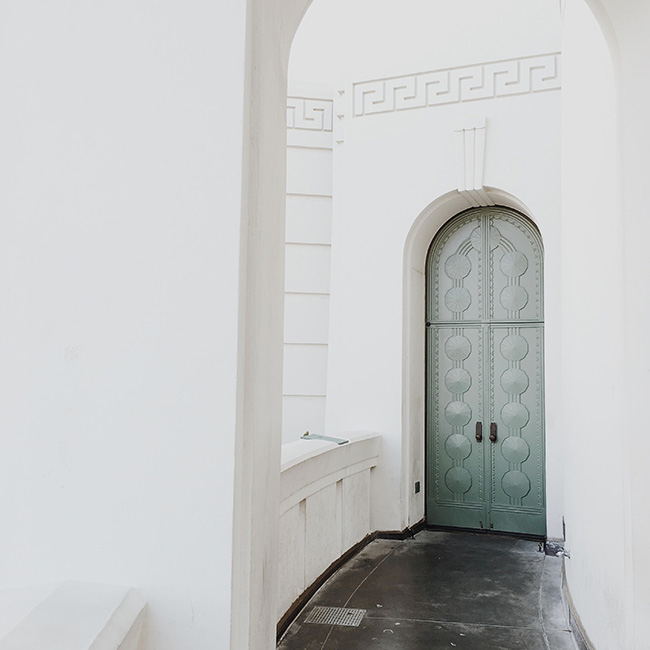 and now it's august? daaamn summer is flying by. you've probably noticed posts have slowed down a little lately — i honestly don't know how people handle remodels while working full time jobs, because it really is a full time job. i'm not even doing any labor, but between coordinating and planning and sourcing, along with my other jobs — it's a lot. i'm super glad we're almost done with it (and then onto the next… haha) 

the backyard
july was an insanely productive month for the backyard! we had the concrete poured, the plants planted, the DG laid down, and the pergola build. the pergola isn't done for another week (i hope), but once it is we're pretty much finished! we can then start finally moving all the furniture we've purchased out of our garage and actually into the yard.
gid and i had lived in three apartments in five years together, and we've never had a backyard — so we're starting to flip out about the idea of it. we have a bbq grill (still in the box) and we're so stoked to start entertaining and eating and drinking coffee and just sitting out there. let's hope we actually do.
just a few little things left to do, we have to hang string lights, hang our hammock, install our speakers, get some more rocks because it turns out rocks are the best way to fill space in a desert scape. i love them so much and highly recommend getting so many rocks. plus they help people know where to not trample your succulents.
we also overlooked installing some additional lighting and are noticing how dark it is. i don't want to pay to have anything else installed at this point, so now i'm on the hunt for attractive battery operated lights, like the ones on the ground that light up the bottom of trees. do you guys know of any???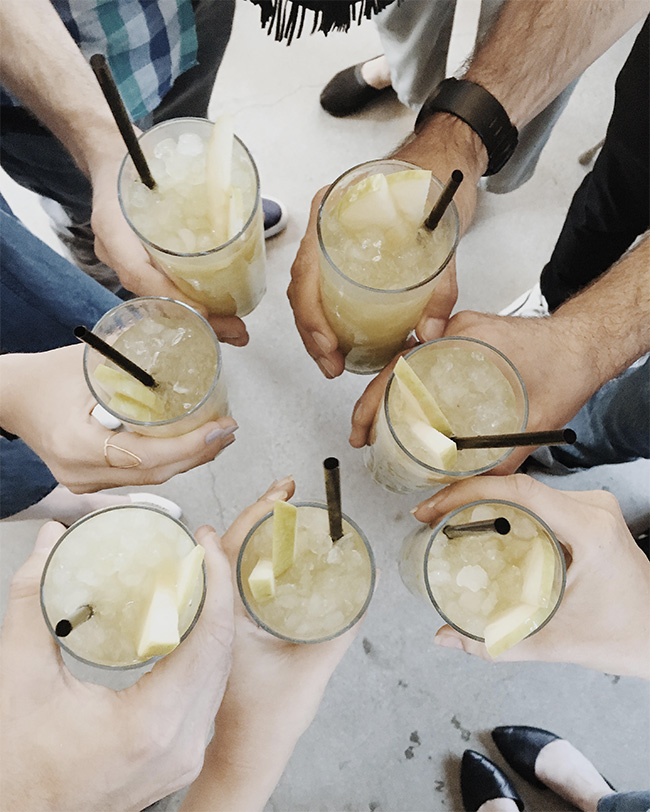 our birthdays
july is always a sort of a birthday extravaganza because gid and i share a birthday week. this year we decided to go away for it, so we had some celebrating to do with family the following week. after four birthday dinners i am very full.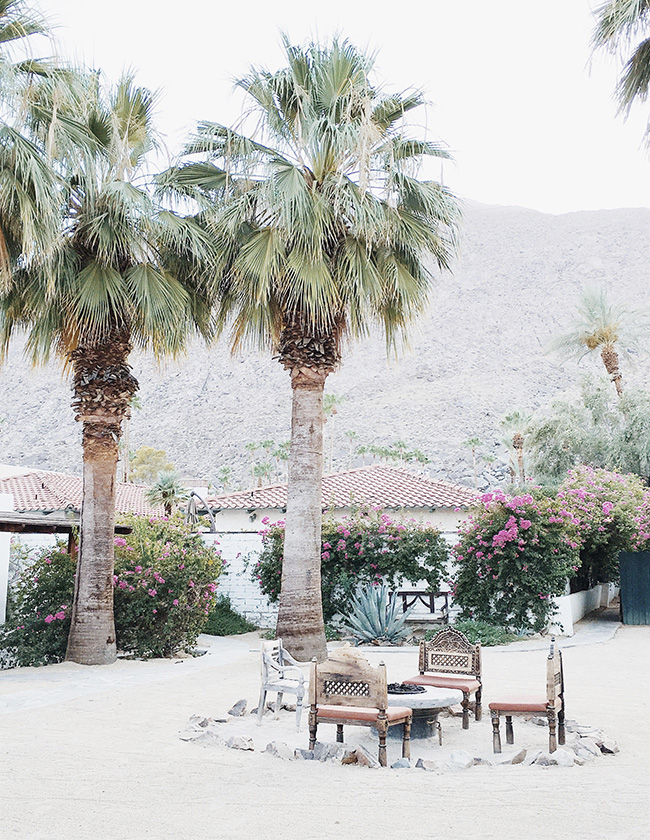 palm springs
we went to palm springs for the birthday celebration, because i decided to take a chance and book the korakia since we've always wanted to stay there and it's usually always booked up. but in july when no one would want to go there and suffer? totally open! we had a great mellow weekend trying not to melt, but i'll do a post with more photos because that hotel is breathtaking.
hip hop class
we've been taking a hip hop class with my brother and sister in law at our local rec center — and when we started it was fun and all, but it's now becoming my favorite weekly activity. particularly watching my brother dance. i highly recommend doing a dance class with family or friends if you can, we're totally loving it.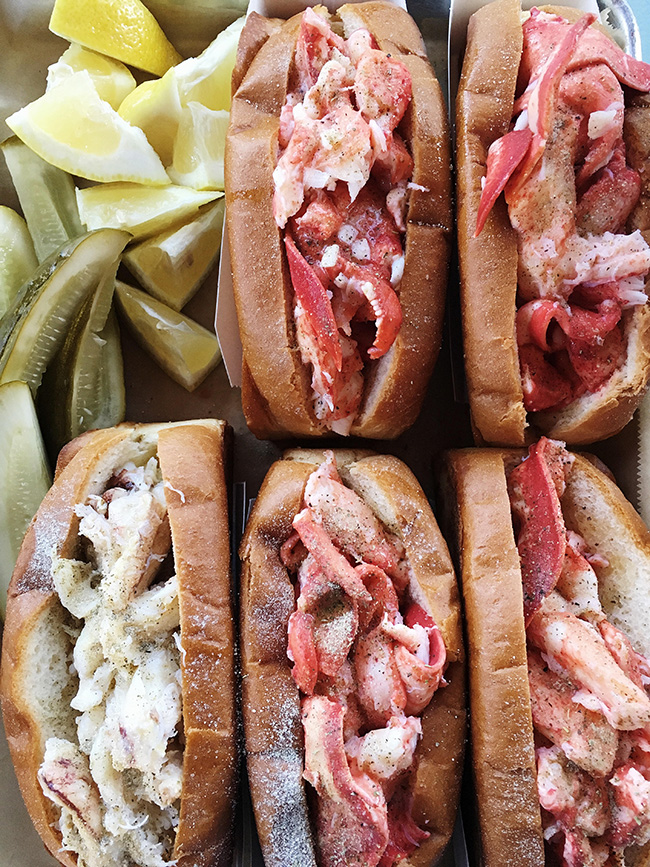 we booked a vacation
we're pretty non-committal when it comes to booking a trip, but we wanted to go on one this year and went back and forth on a road trip around the southwest, a european trip, a trip to asia — but they all sounded like so much money and planning. so we came up with the idea to do a maine road trip because we've both always wanted to (and we both love maine) and it was the first trip we just both agreed on immediately.
we're going in september and we're so excited. this is a trip we can't take with kids so easily, so we think it's a good "sewing wild oats" kind of vacation. also we're going to eat lobster rolls all day everyday. you may already know that i am mildly obsessed with lobster rolls, making this the perfect trip. if you happen to have a tip for an amazing town, we have one night unplanned so far (we're planning on boston > rockland > bar harbor > portland ) but we are wondering where we should spend the extra night.
---
this week i'm on hiatus from work for the next few weeks, so i'm going to have time to finish up the yard, plan for our belated housewarming party, and start plans for our kitchen renovation (because i'm a crazy person and now have this ridiculous idea that if we had the kitchen done by christmas we could host it)