this post is in partnership with ace hardware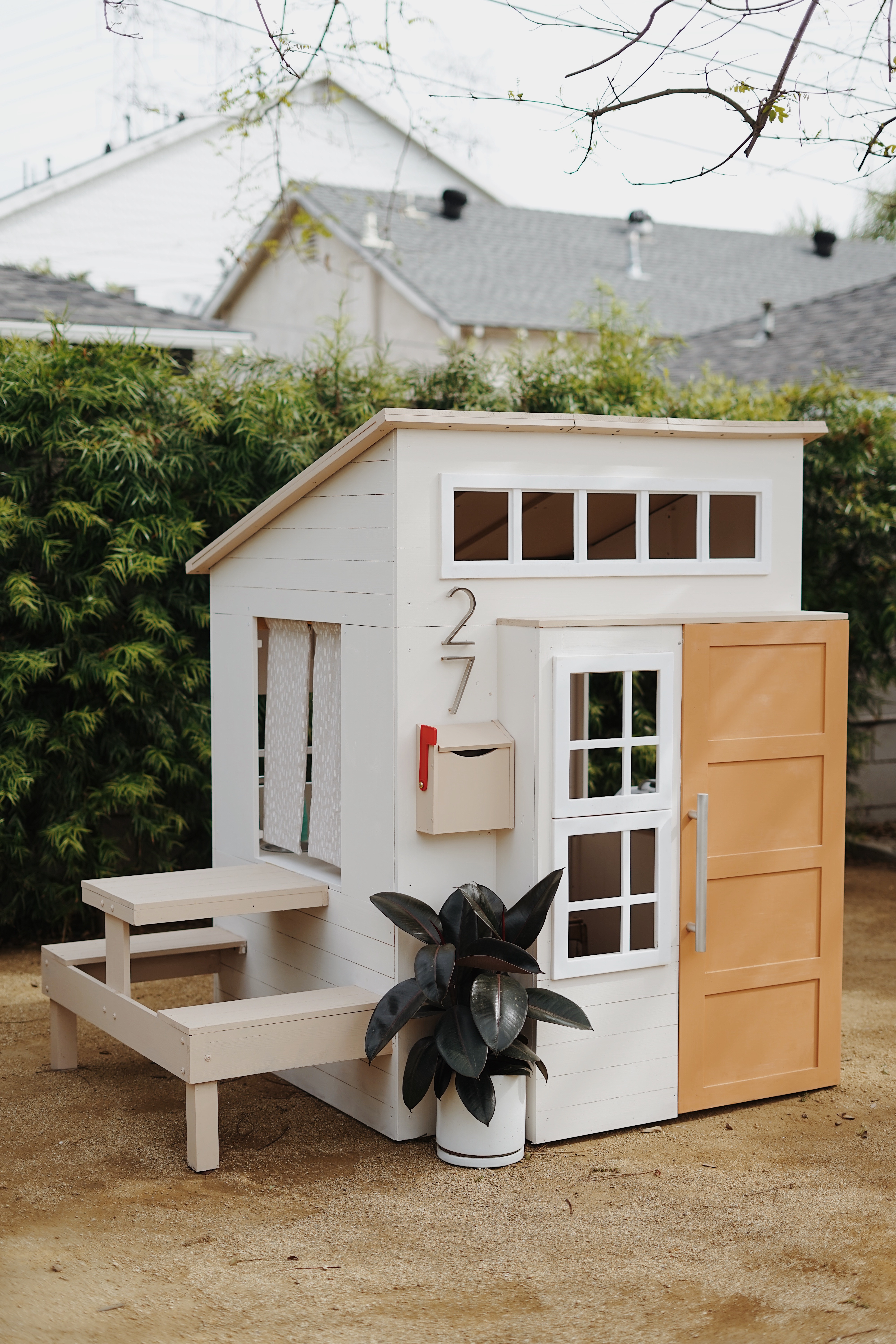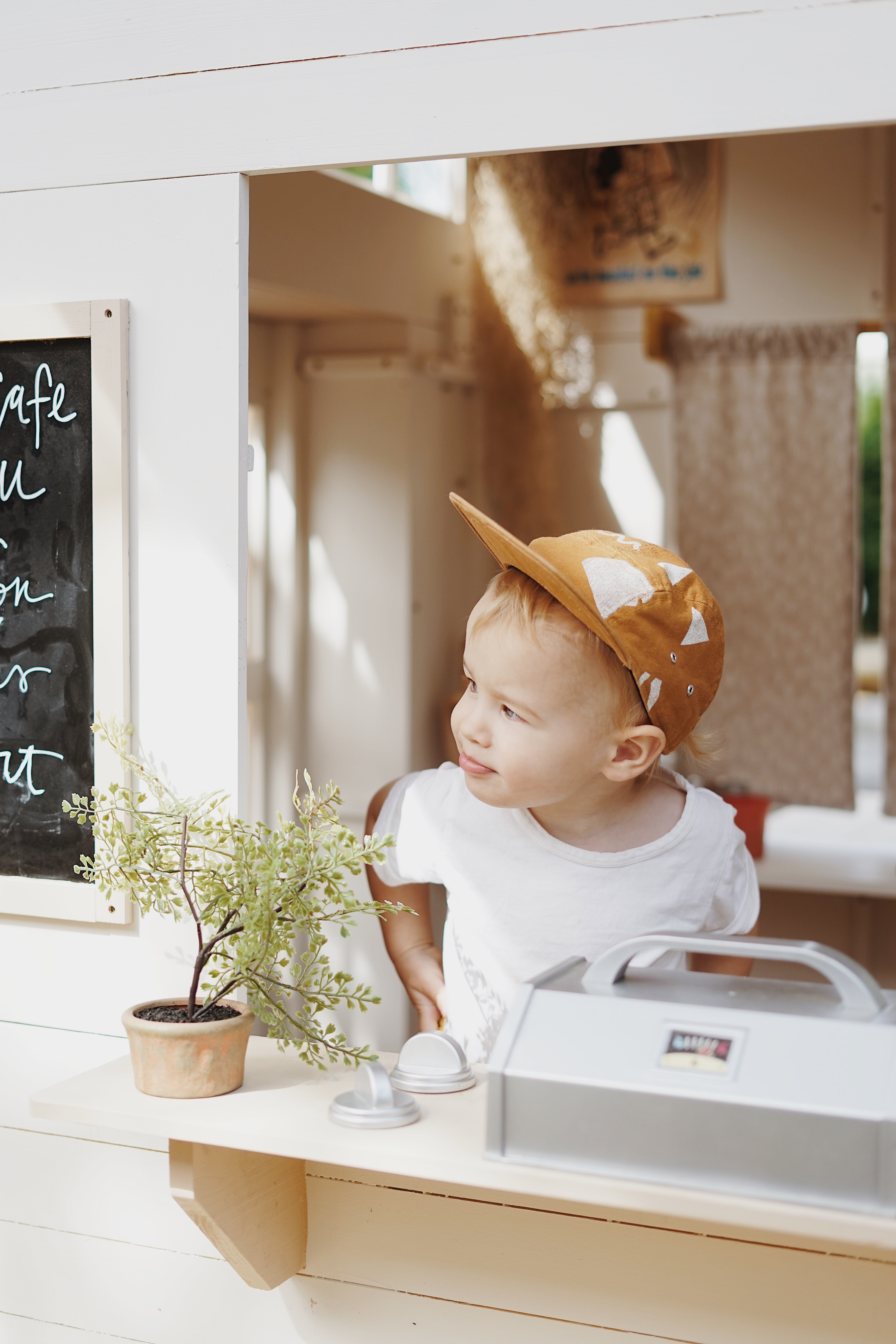 so excited to finally share arlo's outdoor playhouse with you guys! i wasn't actually 100% set on having a playhouse, but i wanted to have something for him in the backyard now that we've removed the cactus and made it more toddler-friendly. whenever we are at the kids museum, he seems to enjoy the little houses most so i thought he would probably love a playhouse and gid rationalized that we can he do playground stuff at the playground.
i looked for any pre-fab houses that were attractive as they came, but all the best looking ones i could find were built custom and i just knew that wasn't a realistic option for us. maybe if gid were a carpenter, but he's not so i'd rather just spend less than $500 to buy one. i didn't love the look of any as is, so i found one with the best "bones" and knew paint would transform it into an actual attractive element of the yard. i worked with ace hardware's paint studio and i'm so happy with how it turned out.