This post is sponsored by Ace Hardware
I received compensation and product, but all opinions and
content are my own
when we fixed up the playroom / the studio last year i was sooo happy with it, but the giant wall you see straight on when you enter the room always felt sort of challenging to me. i tried a few different pieces of art and eventually decided to just paint a cute simple canvas to hang– but overall it still felt … underwhelming to me. so finally i decided to add an easy mural to the wall to make it feel really special in here. my mom had a window with a teeny far away castle painted in my bedroom as a kid and i will never forget it. i used to stare at it every night before i went to bed. it's those special things that mean so much to kids, so i really hope arlo always remembers this sun fondly (and while we're at it maybe all of the projects i've done for him over the years lol)
i teamed up again with Ace Hardware, and i've always been so happy working with them– but this time they sent me a sample color from their 2020 color trends, vanilla chai by clark+kensington (N-W9), and it was actually so perfect for me so i just used that without hesitation! it's the perfect peachy neutral that is basically my dream paint color (ps i used it in the parents bedroom of arlos dollhouse i'm working on too!)
painting a fun accent wall or mural can feel daunting, especially if you aren't the most artistic, so it helps to come up with an easy design like this. i was brainstorming lots of challenging ideas and intricate murals, but am so glad i went with something simple. this only took me roughly two naps to complete and i barely needed help from gid whatsoever!
while we're all stuck at home, a project like this is the perfect creative project. idk about you but if i have a creative outlet i'm working on, it always helps me get through things. i can't remember the last day of quarantine i wasn't working on something haha.
so before i get into how i painted the giant sun, here is a reminder of what the wall looked like before!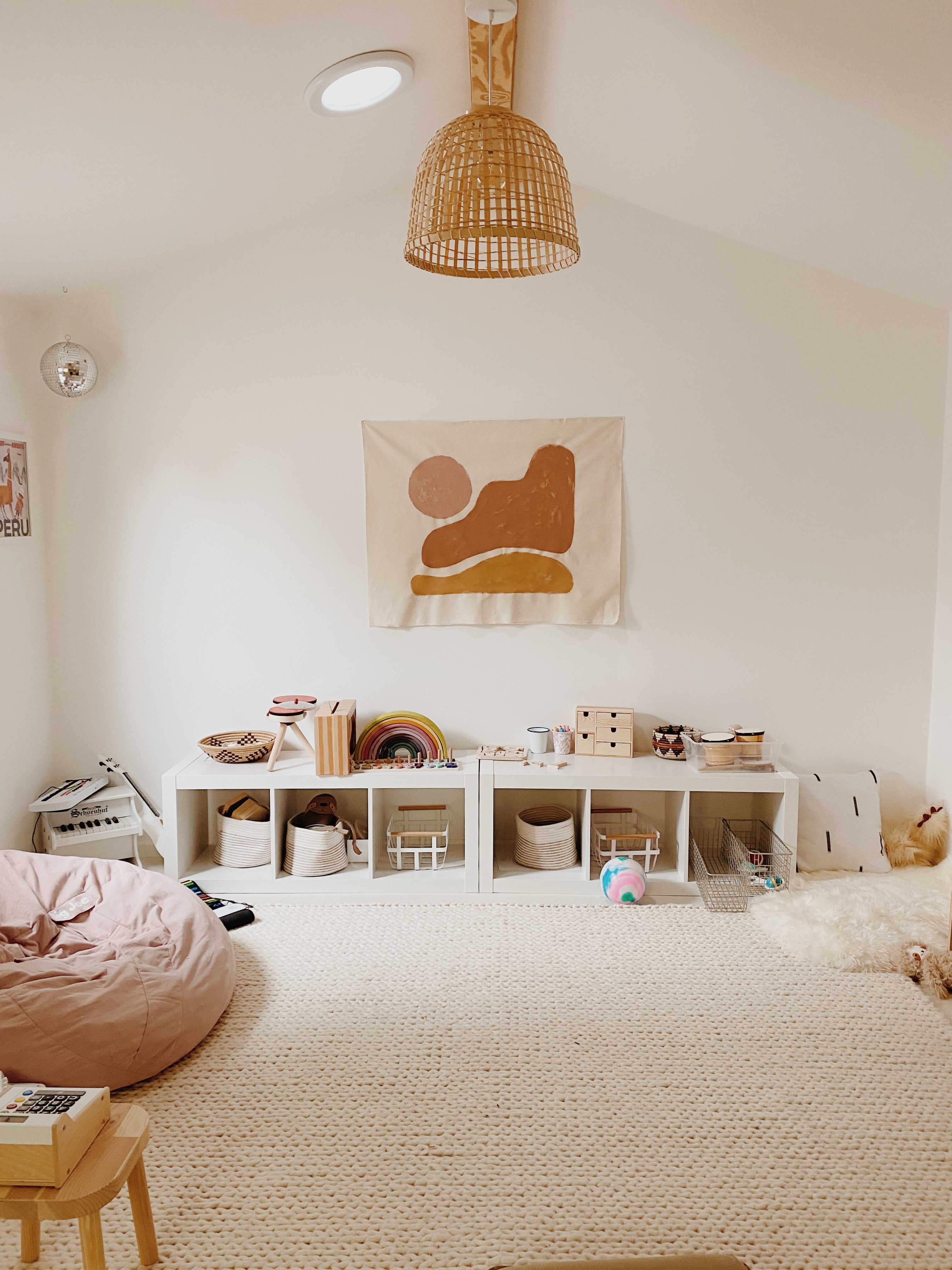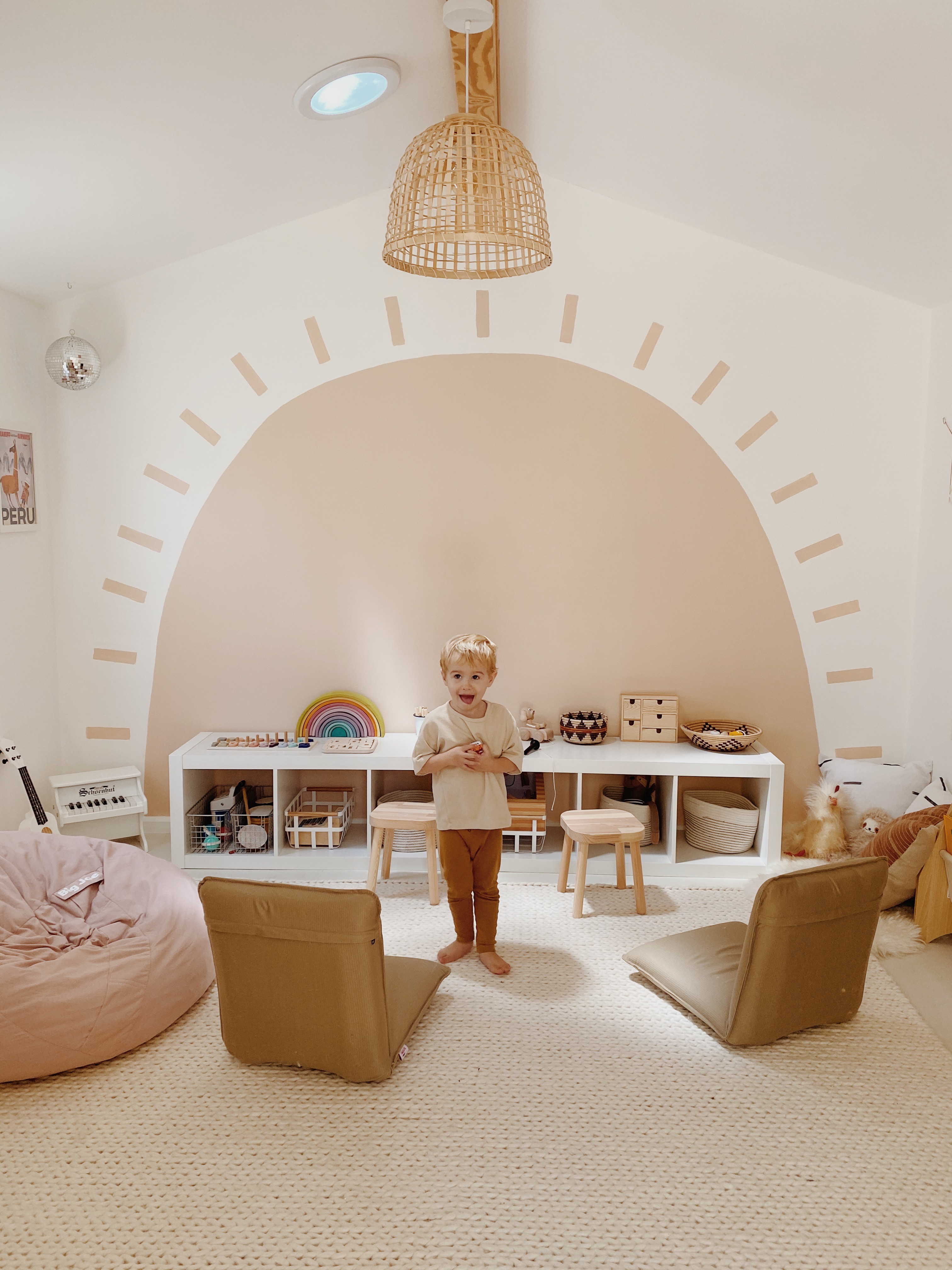 ok not to toot my own horn but WOW I REALLY LOVE IT!!!! lol. it just feels so happy in here now. it's clearly hand painted but i sort of love that. Read More