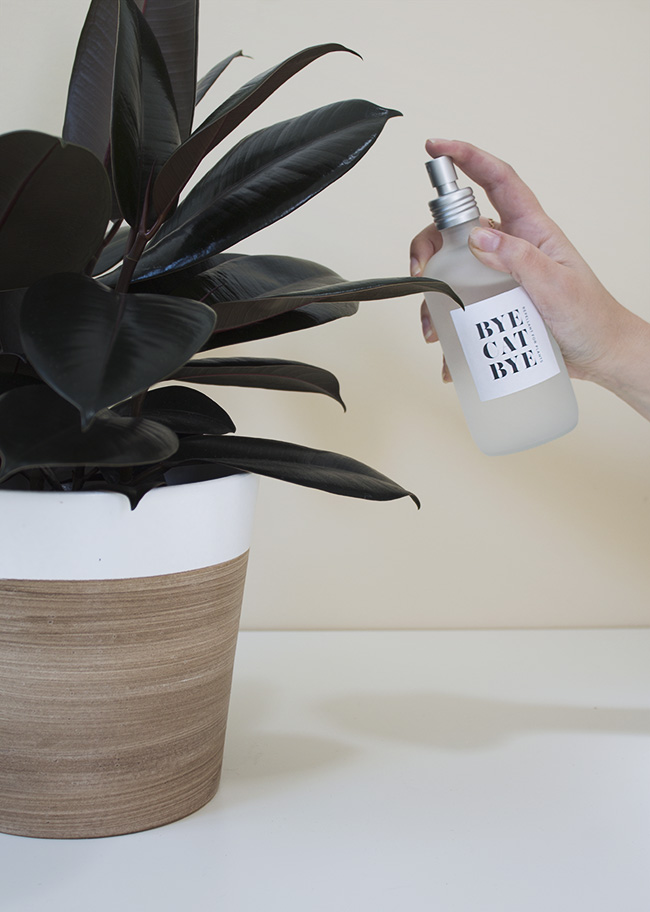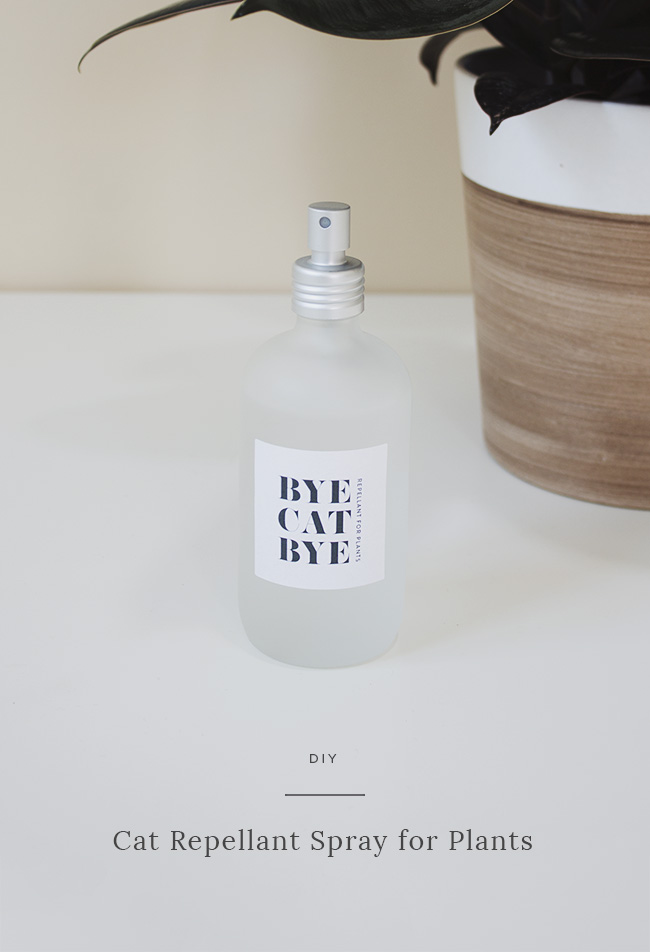 you guys know i love my cats more than most things in the universe, but i also love my house plants and i hate how they jeopardize that.
because cats are way more sensitive to smells than we are, they are less likely to mess with or chew on the leaves if they smell gross. so i made some repellant spray and it's totally worked!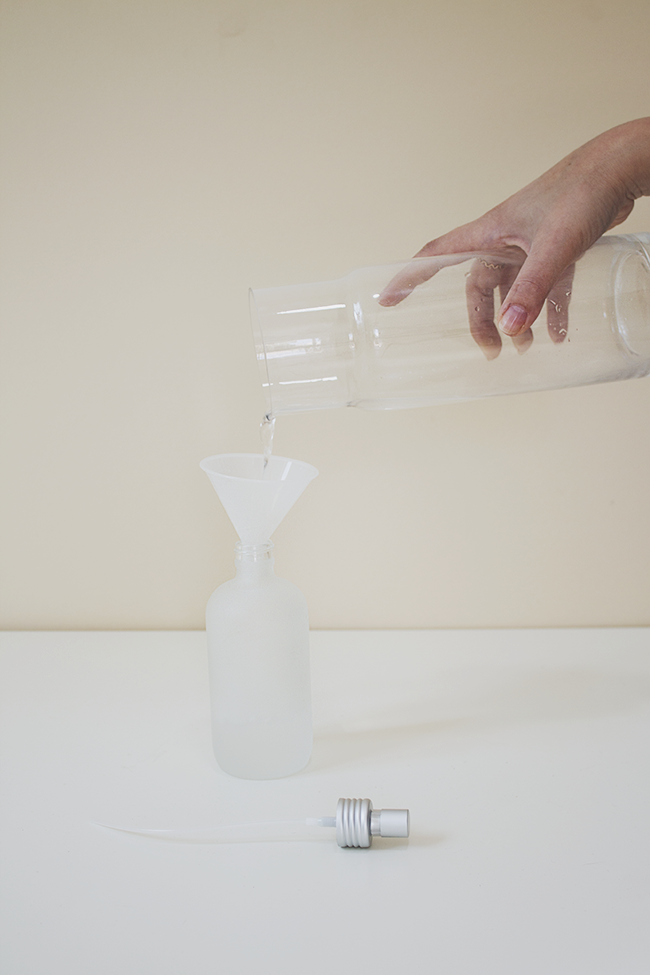 directions
in your bottle, mix together 3/4 parts water with 15 drops of each essential oil. cats dislike eucalyptus, lavender, lemongrass, peppermint — just choose the ones you don't mind the scent of yourself.
shake the bottle up and spray solution on the leaves of your plant and into the soil.
you can spray your plants pretty liberally, and you can add more or less oil depending on what works for you and your cats.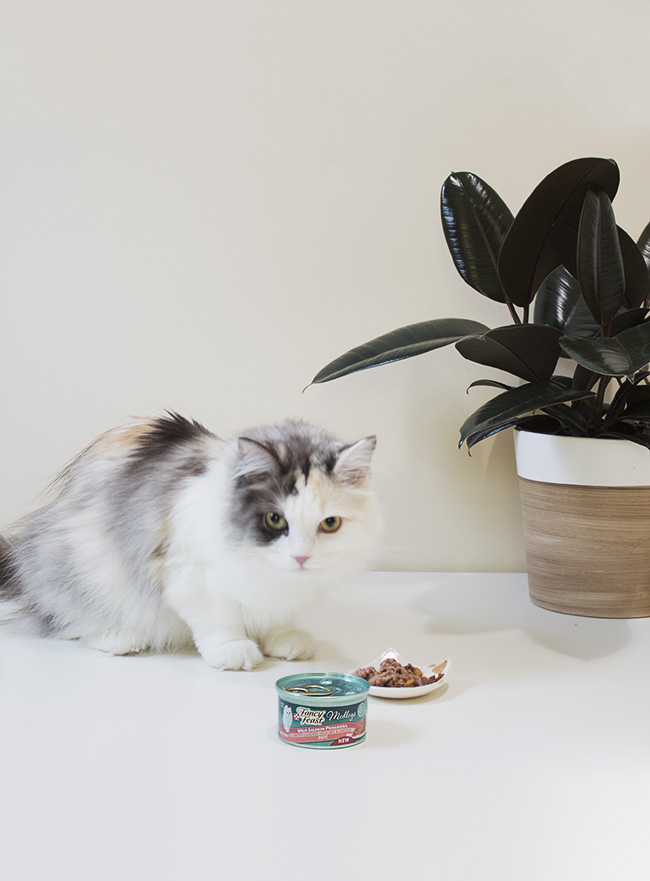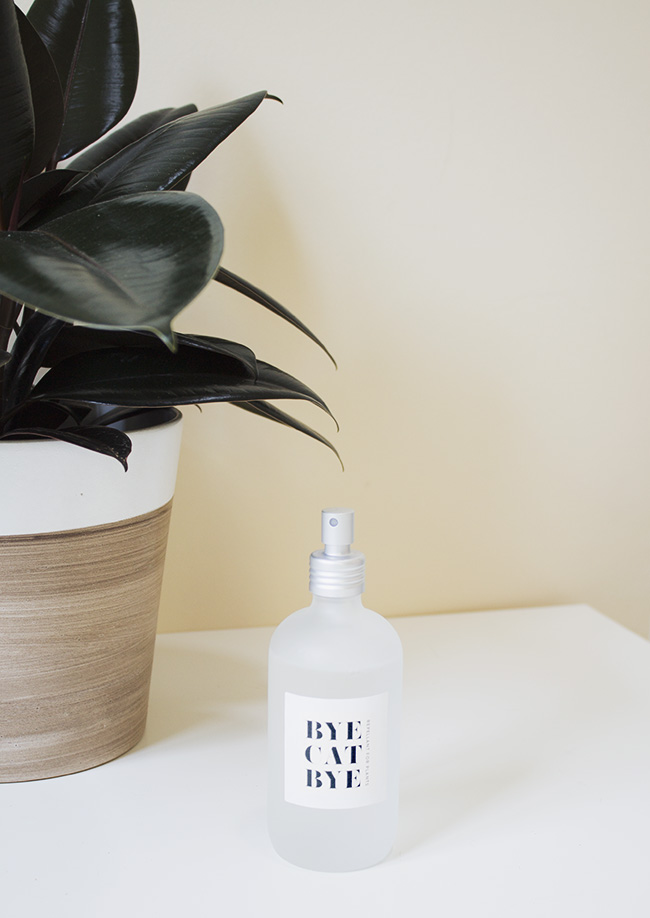 it's only certain plants that the cats mess with — so we've been spraying all over them and they've completely left them alone. this stuff works!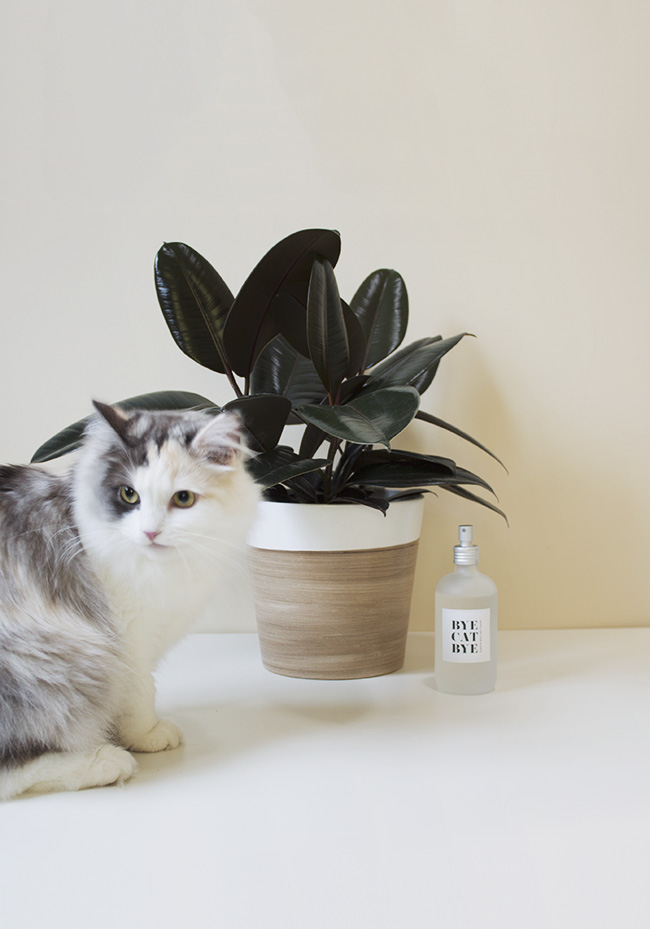 rocky's even cute when she's eating plants. daaaamn she a qt.